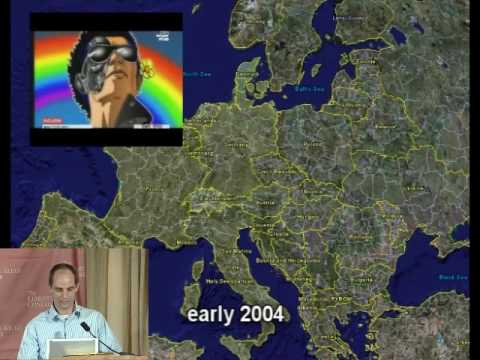 Ovenstående video af Michael Welsch er meget seværdig og er en gennemgang af Youtubes historie – set ud fra en antropologisk indgangsvinkel. Welsch er også manden bag videoen "The Machine is Us/ing Us" som er en kort, interessant indgang til den digitale revolution.
Nu vi er ved videoerne så må jeg sige, at jeg er en stor fan af TED, hvor der findes bunker af interessante videoer fremført af nogle af de klogeste hoveder i verden. Se f.eks. deres tema How the Mind works som omhandler:
How exactly does the brain — a three-pound snarl of electrochemically frantic nervous tissue — create inspired inventions, the feeling of hunger, the experience of beauty, or the sense of self — and how reliable is it?
Bl.a. med indlæg af Dan Dennett, Dan Gilbert og Stephen Hawking.
Seth Godin har sagt klart at "Video Changes Things" og har i den forbindelse lavet en oversigt over videoer som kan forandre din organisation. Bestemt også nogle der er værd at se der.
Sidste 5 indlæg i livsstil, viden, video
Tags: michael welsch, TED, video